About our Pew Cushions
In deciding on pew cushions and other church upholstery, Waggoners believes many factors must be considered: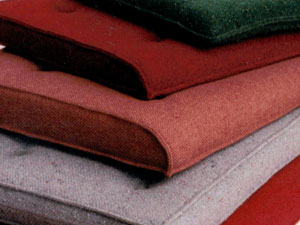 Consider Style
There are three basic styles of church cushions and Waggoners provides all three. The classic style is a reversible pad that can be rotated or interchanged between pews. The upholstered style is permanently attached and is done on the job site. A third option is a modular style cushion that is upholstered at the plant on a plywood base, and thus gives the look of upholstery without having to permanently change your pews. Different types of pews lend themselves to differing styles of cushions.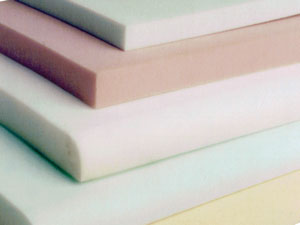 Consider Foams
The comfort and longevity of a cushion is more often determined by the foam than any other factor. Foam quality varies, but generally the higher the "density" of the foam, the better it will perform. You can also vary foam thickness (usually ranging from 1-1/2 to 3-inches thick) to obtain the ideal "feel" for a given set of pews. Over half of our customers select our deluxe High Resiliency Foam, which has been shown to provide greater comfort and longevity when compared to conventional foams.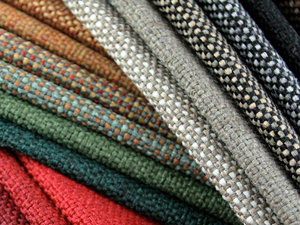 Consider Fabrics
We provide a wide selection of appealing fabrics with DuPont Teflon fabric protection. Many churches choose from our long wearing fabrics in 100% nylon, polyolefin, cotton velvets and other blends. For churches with special decorating needs, we also purchase fabrics from leading specialty houses, like Maharam, Designtex and others. We gladly work with customers who have selected their own special fabric.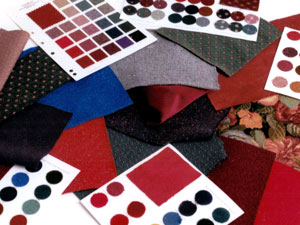 Obtain Samples and Swatches
Any consideration of fabrics, foams, and style is best done with actual materials in hand! Any company serious about your business will provide you with hands-on color charts, swatches, and actual sample cushions. Never proceed on a cushion project until you've had a chance to see representative work in person.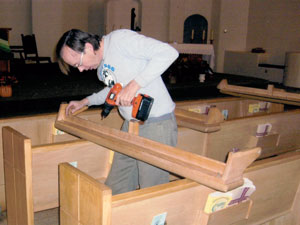 The Waggoner's Difference
Different companies have different business approaches. The questions to ask are: Will you send us sample cushions or lists of churches you have done in our area before we order? Will you take measurements or do we have to? Is delivery included in the price? Do you deliver in person or merely ship the cushions? If we have any problems what does your warranty say and will your company be around to fix it? Always make sure you know the complete price from any firm and that you know the actual quality of the cushions you will get for your money.
Our goal as a company is to be the best cushioning choice for churches, synagogues, and chapels across North America. We invite you to contact us and to continue on through our website.

Waggoner's Inc. has specialized in quality custom-made church cushions for over 45 years. Fine workmanship, quality materials, and friendly customer service are the essence of the Waggoner's experience.
Get Started
Request a free and custom quote for your church pew project.